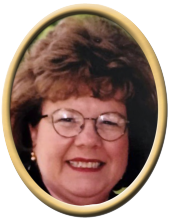 Obituary for Hila Jo Grayson Alderman
Hila Jo Grayson Alderman

Hila Jo Grayson Alderman passed away on July 7, 2019 in Dallas,Texas. She was 70 years old. Hila had a long illness and we are grateful she is no longer suffering and whole again. She was preceded in death by her father, Jim Will Grayson, her mother, Betty Grooms Grayson, her brother, John Grayson, Sr.

Hila was born in Montgomery, Alabama on October 29, 1948. She graduated from New Hope High School in 1966. She received her undergraduate degree at the University of Maryland, Masters degrees at West Virginia of Graduate Studies, part of Marshall University and a Doctorate of Law from University of Houston School of Law. Hila retired from teaching in Houston, Texas where she taught history, the gifted and retired as a guidance counselor. She was employed as an attorney with an environmental law firm in Houston.

Hila is survived by her daughter, Amy Alderman Anderson, of Dallas,her son, Michael Alderman ( Jennifer), of Houston, her grandsons Conner and Hunter Anderson, Josh Opie, Chase and Gabe Alderman. She is also survived by her sister, Betty Lou Grayson Miller (Duane), nephews John Samuel Grayson, Jr. ( Carissa) and Adam Miller, and several great nephews and a great niece.

Hila was cremated and will have a memorial service at New Hope United Methodist Church on July 27, 2019 at 2:00 with the Reverend Michael Carpenter officiating. Visitation will be at the church beginning at 1:00. The family requests that donations be sent to New Hope United Methodist Church.