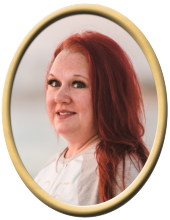 Obituary for Alexis Natasha (Belancsik) Medina
Alexis Natasha (Belancsik) Medina, 45, of Panama City, FL passed away peacefully and surrounded by her family on September 14, 2018 after a 5 year battle with breast cancer. Alexis will always be remembered as a kind, thoughtful, and giving woman who thought of others before herself. She is and will always be a shining example of selflessness.

She was preceded in death by her grandfather, John Belancsik, grandparents, Peggy and Alex Laham, and grandfather, A. H. Butler, Jr. She is survived by her grandmother, Evelyn Butler of New Hope, AL, parents, Mike and Carol Belancsik of Tallahassee, FL, daughter, Abigail (Levi) Nicholson of Madison, AL, sisters, Michelle Graack of Panama City, FL, Ingrid (Shea) Armour of Panama City Beach, FL, Crystal Evans of Carlsbad, CA, Katie Evans of Brooklyn, NY, and her brothers, Philip Belancsik of Tallahassee, FL and Peter Belancsik of Los Angeles, CA. She is also survived by many wonderful aunts, uncles, cousins, nephews, nieces, and a beautiful grandson due in December. She will also be missed by her beloved animals Lola and Sophie.

In lieu of flowers, donations can be made to a local Covenant Hospice, the Breast Cancer Research Foundation, or your local SPCA or animal shelter. A Celebration of Life will be held in the coming weeks.